Mannington Vinyl Flooring Photos
About Mannington Vinyl Flooring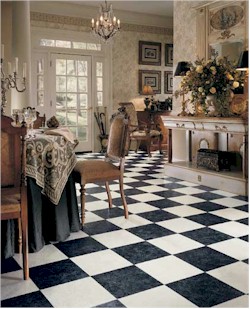 There's No More Versatile Flooring in the World
It's still the preferred flooring wherever moisture is present, and with advancements like our patented NatureForm™ process, resilient looks beautiful in any room. GUARDIAN™ locks in the beauty of your floor, protecting it from rips, tears, and gouges; no other flooring is easier to maintain.
Superior selections.
You'll find that our resilient floors offer the broadest range of style, color, and performance options that are sure to fit your needs and budget. As you move from the practical Home Opener to the stylish Clean Getaway, to the realistic Solid Footing floors, to the top-of-the line Style & Pace you'll notice these differences: More sophisticated styling. Better damage resistance and appearance retention. Stronger warranties. You make the choices that make sense for you.
Unbeatable style.
If our 100 designs and 300 colors don't convince you that we lead the industry in style, consider this: National retailers have named Mannington the leader in resilient floor styling and design for eleven years running!
Realistic texture.
Inspired by nature, our revolutionary, patented NatureForm embossing technology now makes it possible to replicate the beauty found in natural materials.
The low gloss and texture found in NatureForm patterns create the most realistic ceramic, stone and wood visuals in resilient flooring.

NatureForm·HG combines high gloss, or shine, with texture to add new dimension to the classic look of marble, granite and ceramic designs.

NatureForm·DG offers the beauty and realism of differential gloss, which is applied at two levels to authentically replicate the natural gloss levels of aged stone, chiseled tile and rustic grout.

NatureForm Reflectives is a unique combination of embossing, pearlescent undercoating and specialty inks, which creates reflective, dimensional textures that emulate the look of luminous stone, glass and metallic tiles.
Easy maintenance.
With our exclusive TechStar™ and DuraStar™ urethane wearlayer systems, Mannington floors are easy to clean and resist stains better than most other floors. Simply sweep and damp mop from time to time to keep them looking new.
Comfortable resilience.
Mannington resilient floors feature a resilient inner core so they are more comfortable to stand on than harder, unyielding floors. The inner core also acts like insulation, keeping floors quieter, warmer in winter, and cooler in summer.
The Mannington Warranty.
Our resilient floors are backed by industry leading warranties that reflect how each floor is expected to perform under normal use.
Featured Products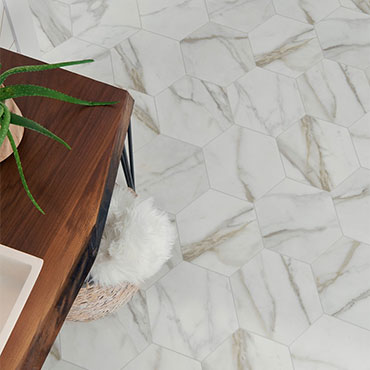 Mannington Vinyl Flooring
Now available in stores, our new Carrara luxury vinyl sheet pattern features a 12" marble hexagon, giving it a trendy update on a classic style. This incredibly realistic visual is sure to add luxury to your home. Shown in Color: Pearl.
Featured Articles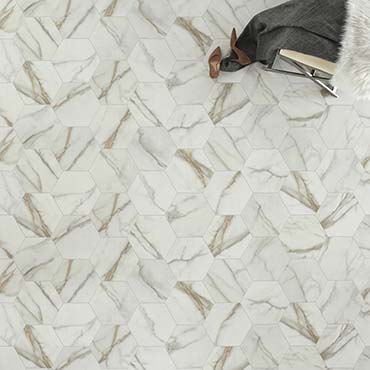 Mannington Vinyl Flooring
As the leader in vinyl flooring, Mannington has put together a guide that details everything you need to know about vinyl sheet flooring. Discover which luxury vinyl sheet or resilient floor is right for you.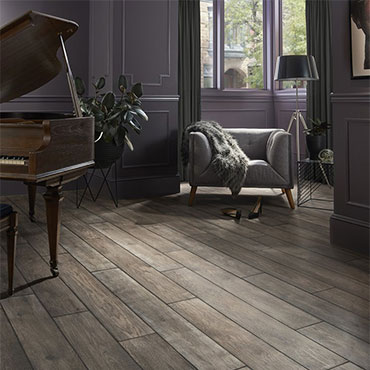 Mannington Vinyl Flooring
From bedrooms to living rooms, bathrooms and even smaller spaces like laundry rooms, see how dark colors can elevate the elegance of your home design when paired with just the right flooring, furnishings, and accessories. Discover 7 tips in our blog.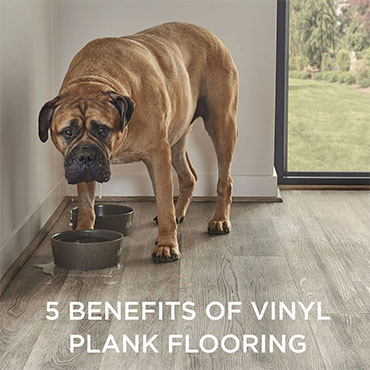 Mannington Vinyl Flooring
Vinyl plank flooring is quickly becoming a favorite among homeowners for its ability to stand up to scratches, moisture and more. Discover the other reasons it's a great choice for your home in our blog, "5 Benefits of Vinyl Plank Flooring"